IsoBase 96 alerts and warns of faults in the system both for faulty installations and appliances. Each IsoBox 96 can handle up to 8 IsoHub and IsoOut. A total of 128 measuring points. Easy use of log function. Filters, THD measurement and Modbus RTU are standard. Modbus TCP, Profibus and embedded WEB are optional. 3.5 "Graphic Color Display. Panel Mount 96 × 96.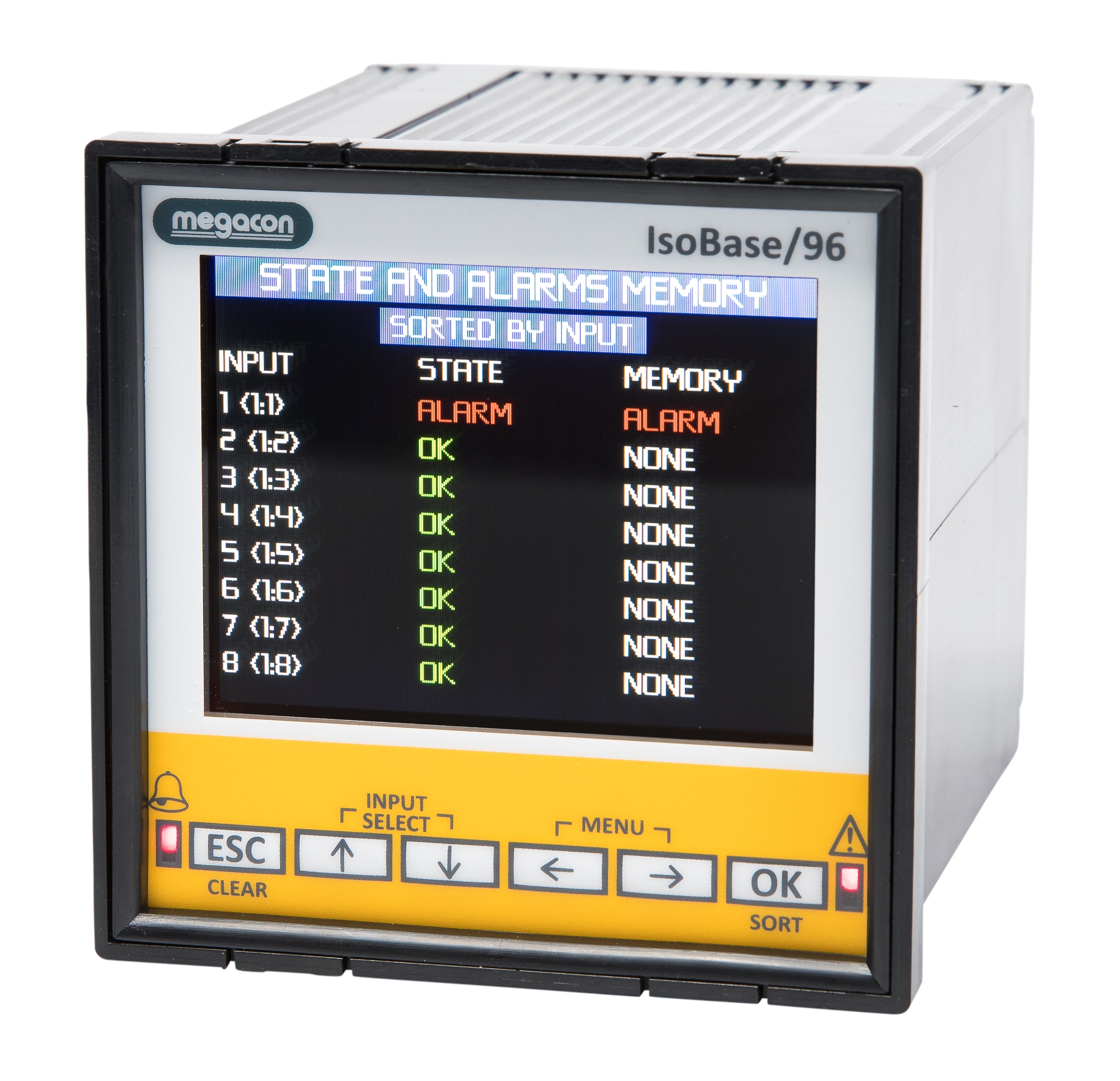 Up to 8 IsoHub can be connected to an IsoBase which provides a total of 128 channels monitoring. The unit is mounted on the DIN rail. Read more about our earth fault monitoring system under IsoBase.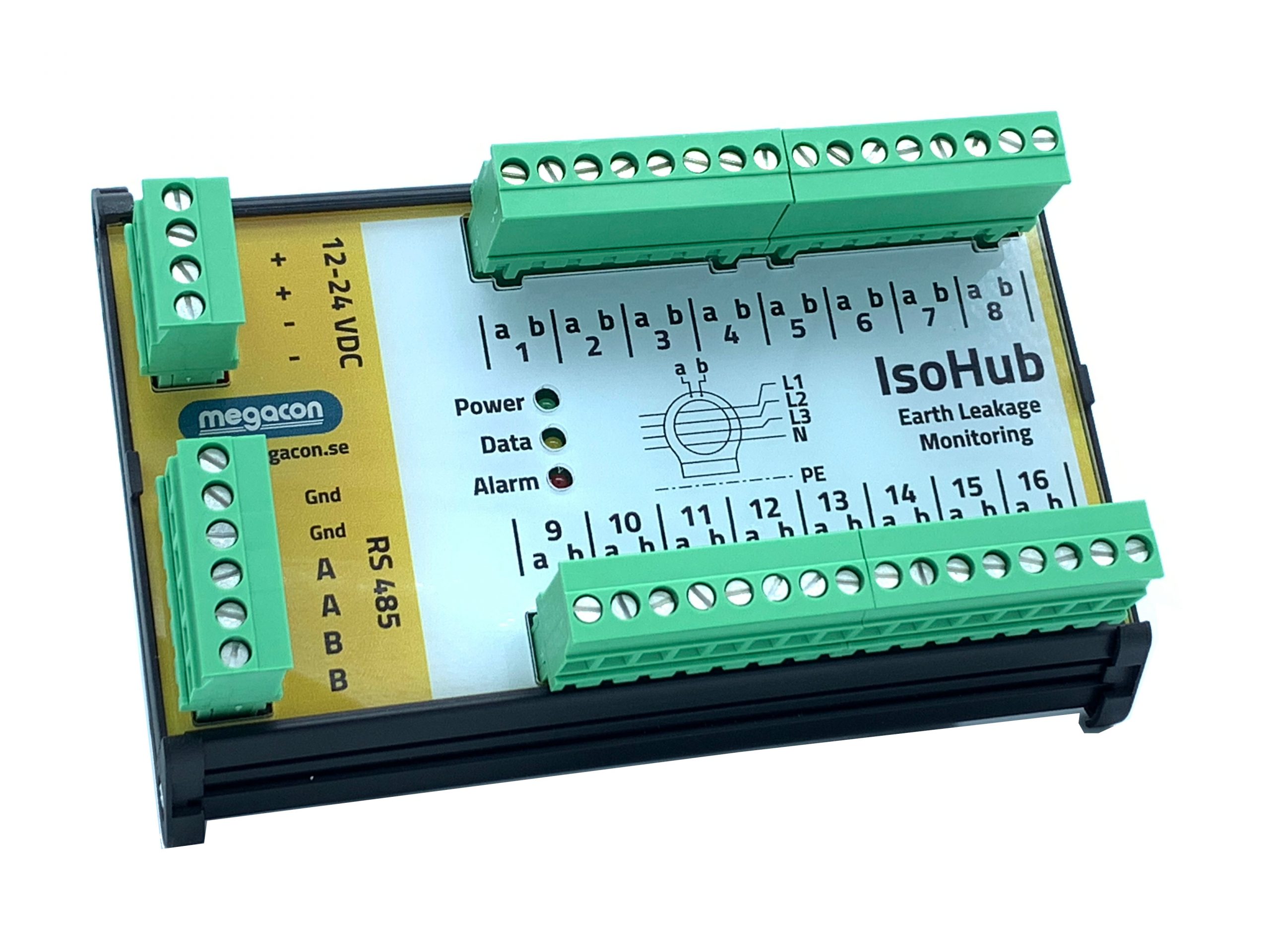 IsoOut has 16 individual relay outputs that can be used for local earth fault indications.
IsoOut is connected to the same feed and communication as IsoHub.
IsoOut can be used in existing, previously installed systems.
In healthcare, IsoOut is used in areas where you have problems if a conventional earth fault breaker triggers. One or more groups are monitored and local indications are mounted in eg a locker room.
IsoOut can be mounted at any location in the plant near the spaces that should have alarm indication. The alarms registered by IsoOut are stored in the central unit IsoBase with value and time.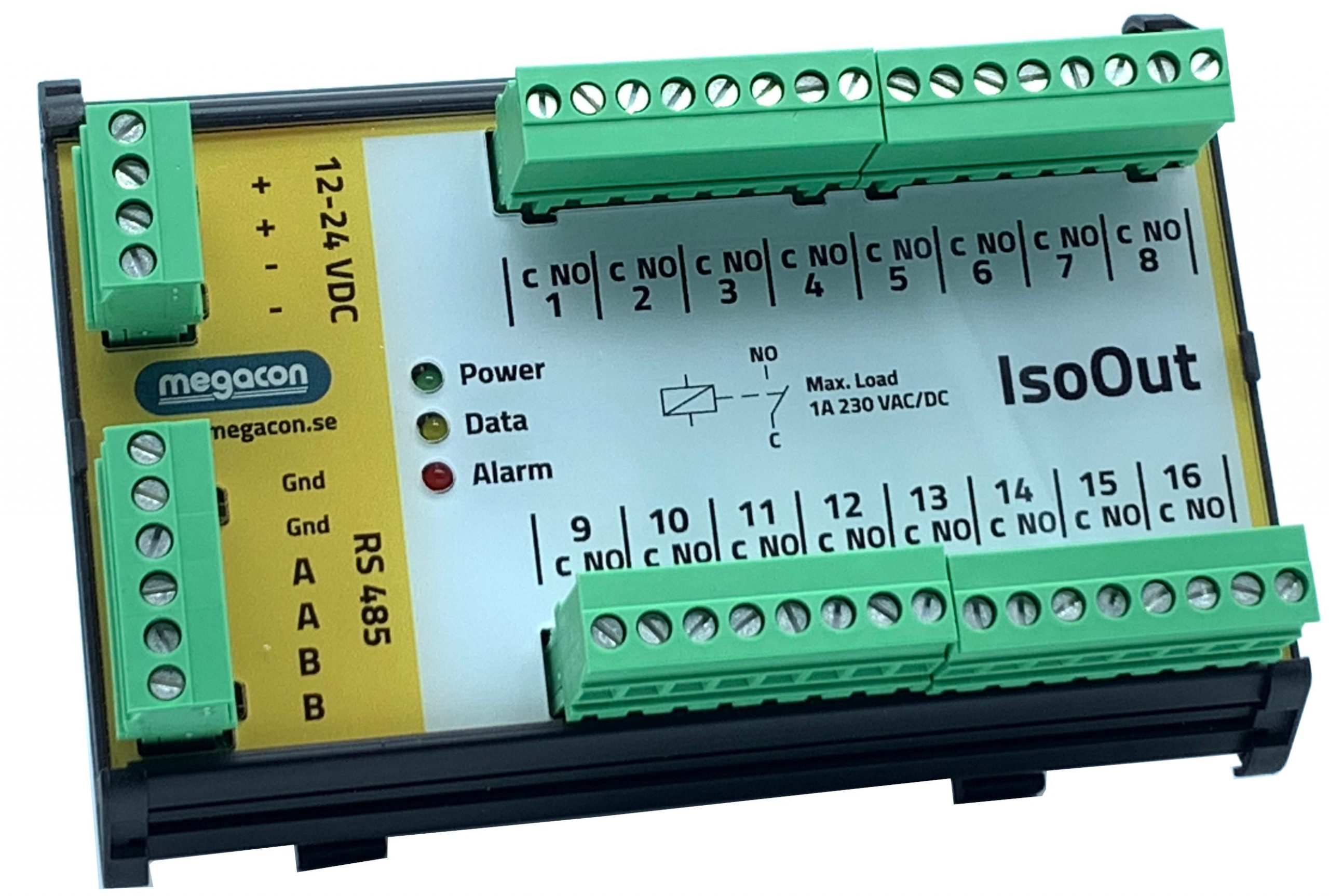 IsoBox 16/96 is a very user-friendly instrument for earth fault monitoring of up to 16 channels. Two individually programmable alarm limits per channel can be set on the two relay outputs. Each event in IsoBox 16/96 is stored with event type, time and date separately in each channel.
A compact instrument with alarm memory, harmonic analysis THD, TRMS, LCD display and several other useful features.
• Ground fault monitoring of up to 16 channels
• 96 x 96 panel mount
• "Analog" LCD display, TRMS
• Harmonics analysis THD
• Programmable filter function
• Modbus communication port
• Alarm outputs
• Separate input module IsoIn is included
• An IsoOut can be connected to IsoBox 16/96
• Alarm memory: level, time and date
• Modbus – RTU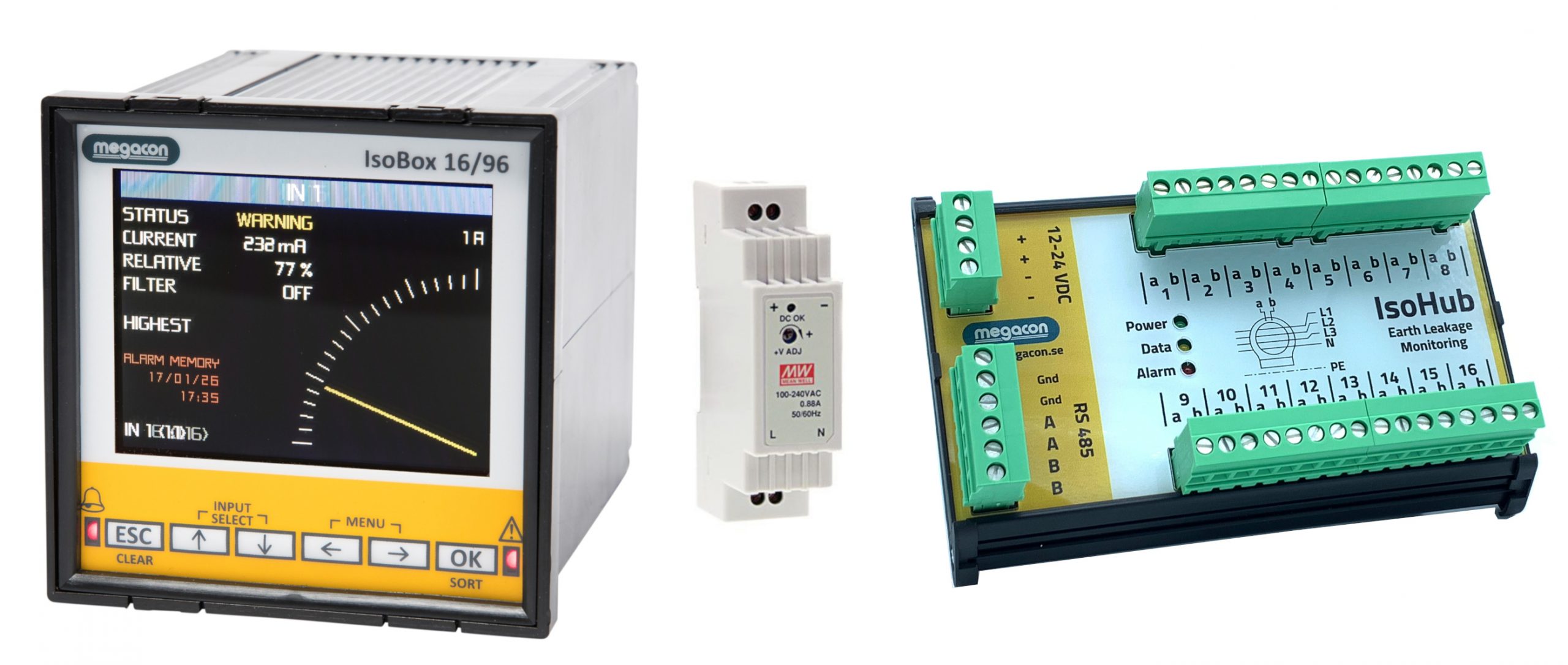 Earth fault monitoring for 1-4 channels
A simple and user-friendly panel instrument for earth fault monitoring of up to 4 groups. Suitable for measuring soil faults far into the plant.
• Digital display of measurement values 0 – 9999 mA Trms
• Indicator of warning and alarm with LEDs
• TRMS is standard
• Harmonized filters (optional) (Standard for Iso4-DIN)
• Panel Mount 96 × 96 (DIN-rail mount 3 modules for Iso4-DIN)
Pushbuttons and panel front display for individual settings of:
• Measurement value for warning
• Measurement value for alarms
• Time delay
External communication:
• Digital outputs for warning and alarms
• RS-485 Modbus RTU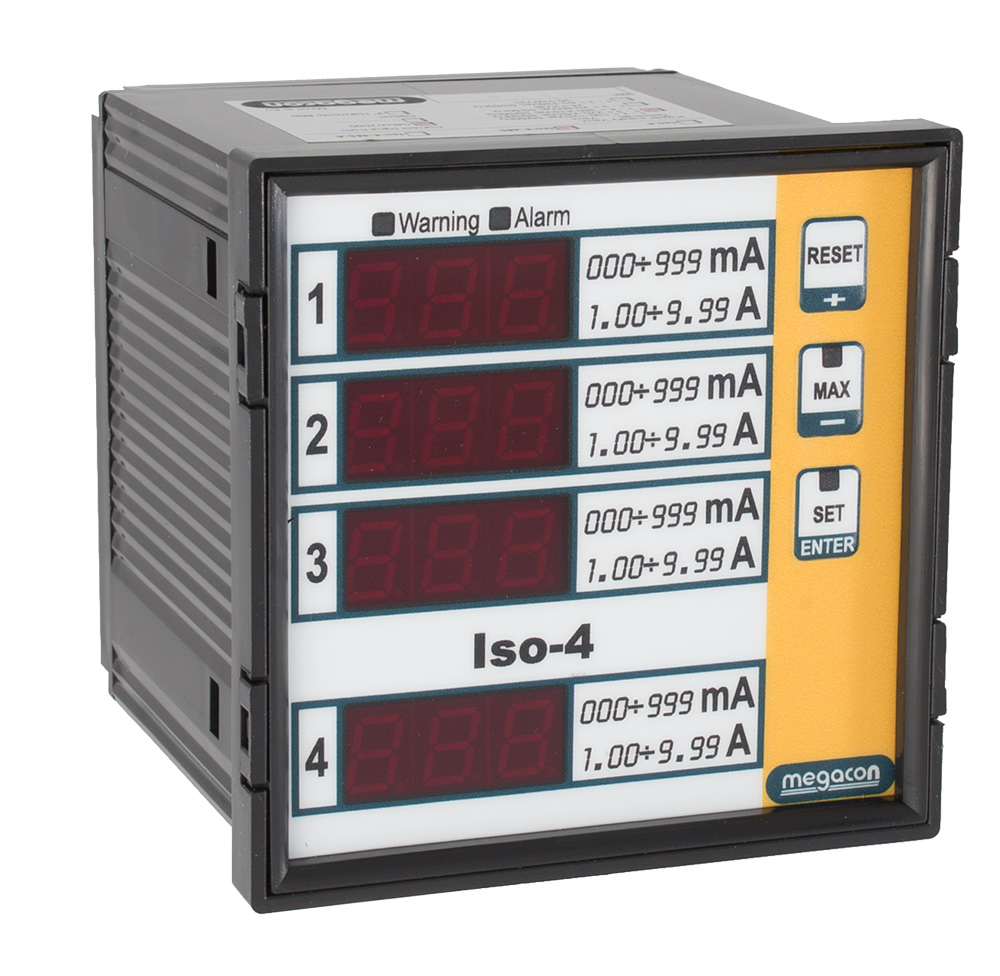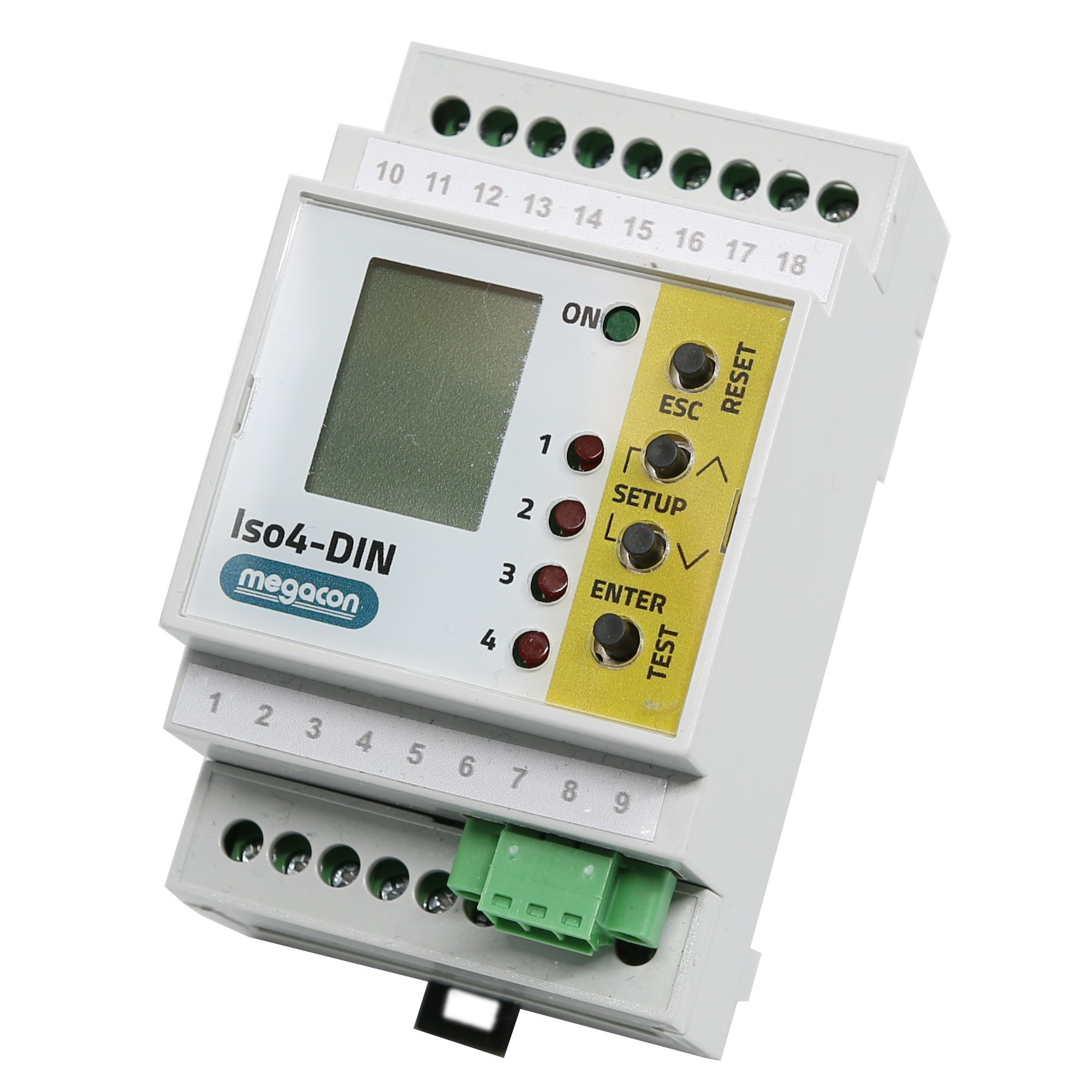 • 1 channel monitoring
• DIN mounting, 2 modules
• LCD display 30mA – 10A Trms
Green display = OK
Yellow display = Warning
Red display = Alarm
Blue display = Programming mode
• Alarm output
• ModBus RTU by default
• Easy menu control
• Programmable filter function
Iso-DIN is our product for 1 channel earth fault monitoring.
It has programmable alert and alarm levels, time delays and filter function.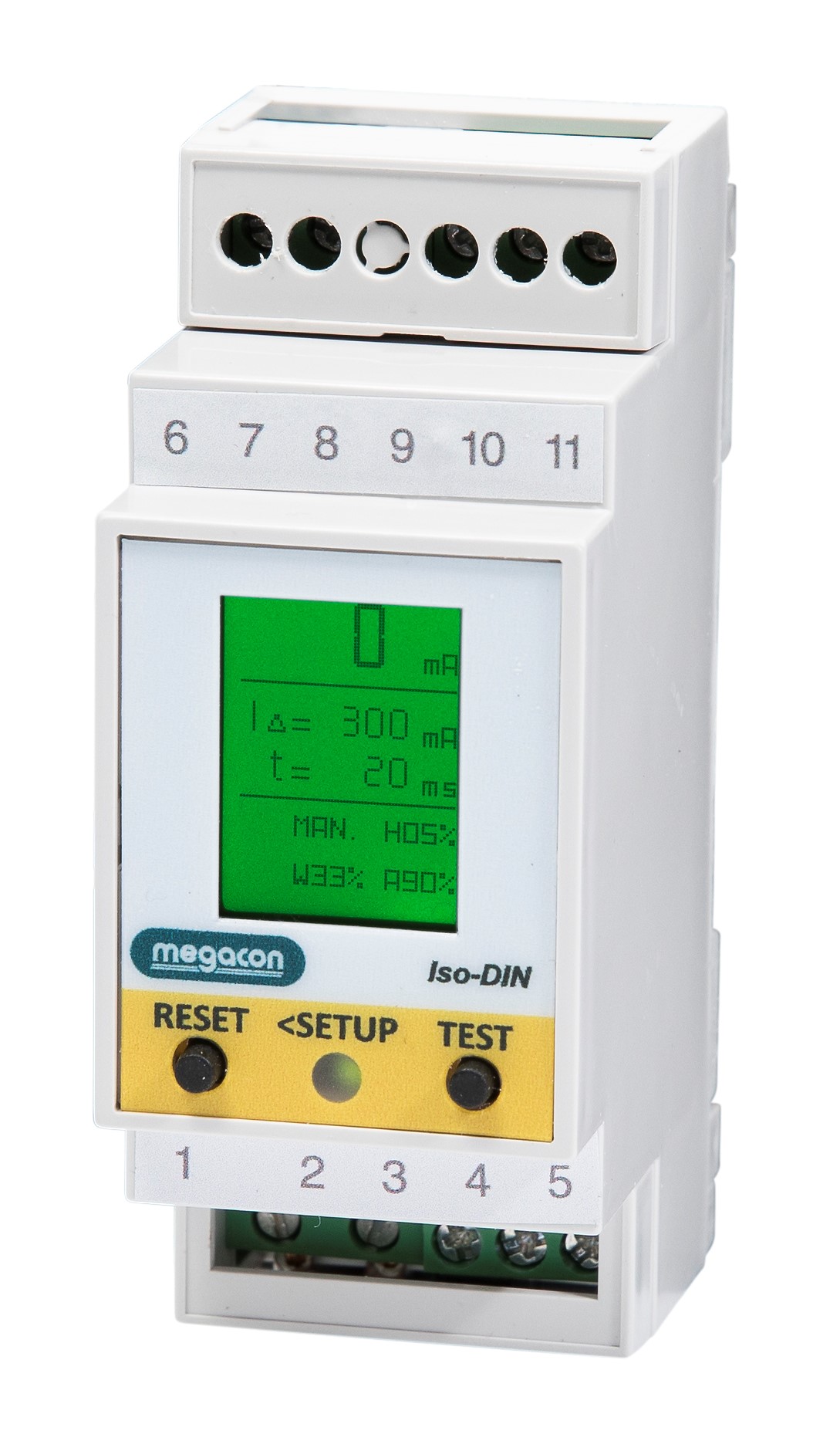 DigiFlex is a practical tool for detecting earth leakage in a 5-wire system to be used during normal operation. Measurement accuracy down to 20mA.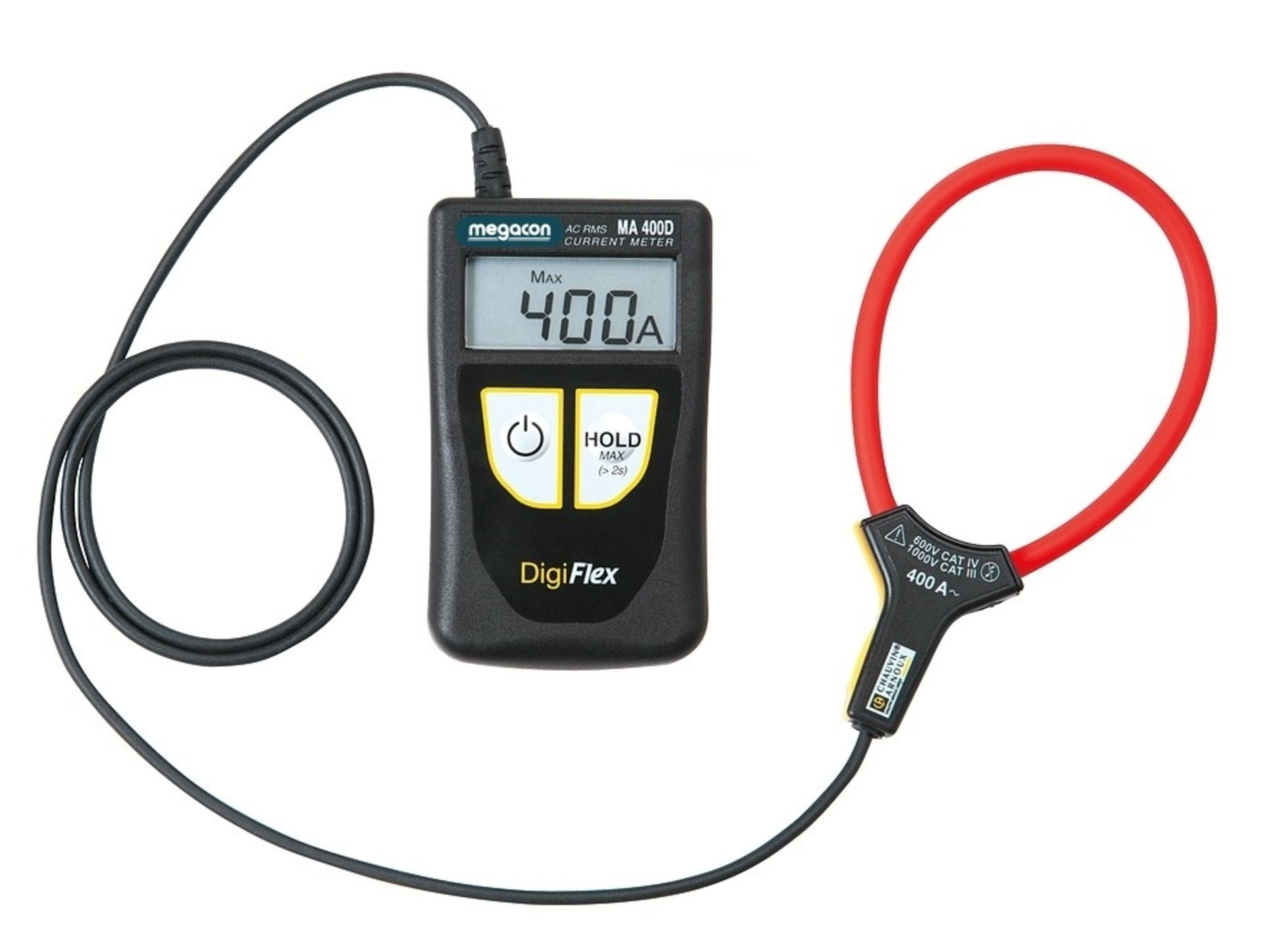 Residual current transformer
The Megacon earth fault monitoring systems require the use of residual current transformers.
We can offer you circular, rectangular, solid or split core in a wide range of sizes and dimensions. Custom made current transformers are also made upon order.
Rogowski coils are made to measure.