Multi Function Instruments
Multi Function Instrument and Network Analysers
The EMA 90N is a network analyzer that is future-proof and user-friendly. The product has been developed to combine simple navigation with a wide range of advanced features with the reading of over 300 electrical parameters.
The EMA90N measures current, voltage, energy and power with individual display of harmonics to the 63rd order of voltage and current. Electrical quality according to EN 50160.
The accuracy is class 0.2s in accordance with EN 62053-22. Waveform analysis, Swell, Dips and graphs of historical and instantaneous values. Built-in event log with time-stamped values.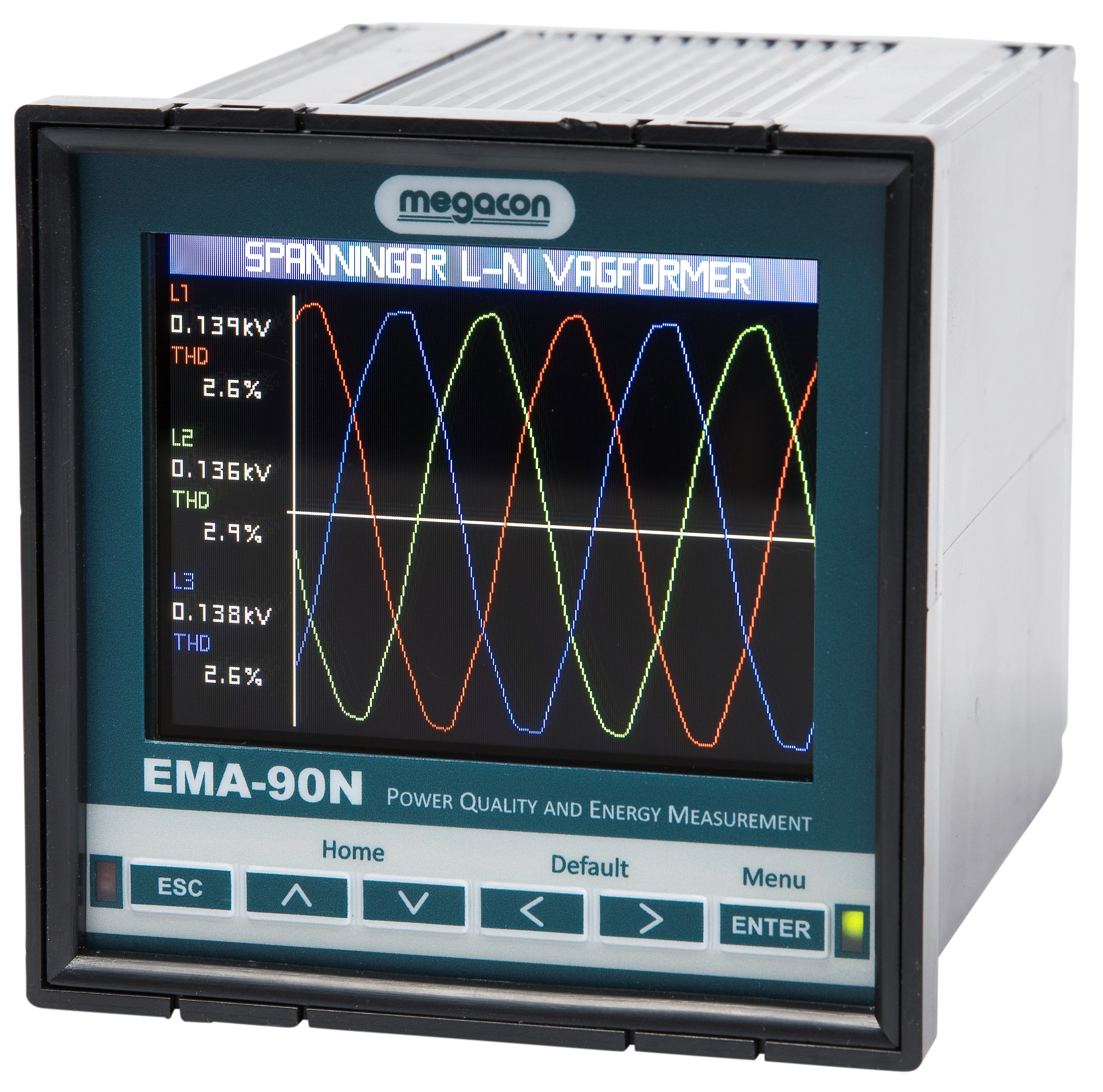 EMS-96 is a network analyzer that provides a good overview of a large number of electrical parameters with very good user-friendliness. Harmonics analysis of current and voltage up to 21st order. The EMS-96 presents current and historical values and has accuracy according to class 0.2s.
Two-way measurement of energy allows monitoring of both production and consumption of energy with a single unit.
Graphic color display 3.5 "
Choice of communication: Modbus RS485, Profibus, Modbus / TCP, M-Bus,Ethernet with internal web server.
User interface is selectable with Swedish text.
Can be equipped with analogue and digital outputs.
Memory up to 1 MB.
Panel mount 96 × 96.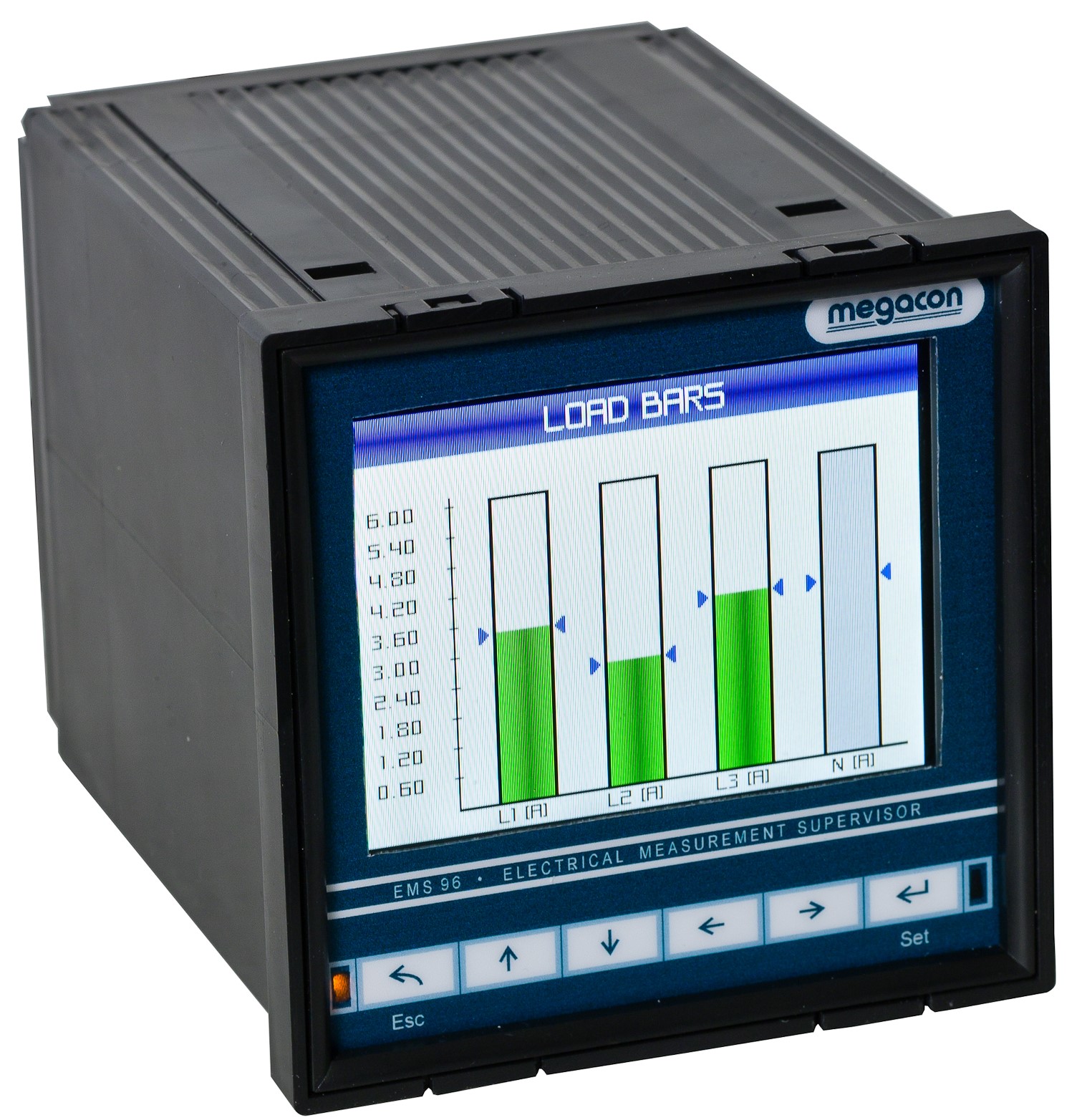 The M850 is an multi-instrument with measurement and vizualisation of 30 different electrical quantities. Works for both single phase and three phase systems and for low, medium and high voltage. LCD display with selectable background color.
The M880-DMF is a multi-instrument for DIN rail mounting. Choose from 7 different colors on the LCD display. User-friendly unit for single phase or three phase system with programmable choice of current and voltage transformer. The instrument has a trip-relay output that can be connected to 8 different measurements.
Both instruments are cost effective choices instead of traditional panel instruments and are ideal for low, medium and high voltage switchgear and control systems for most electrical
quantities.
Pulse output and Modbus RS485 on both instruments.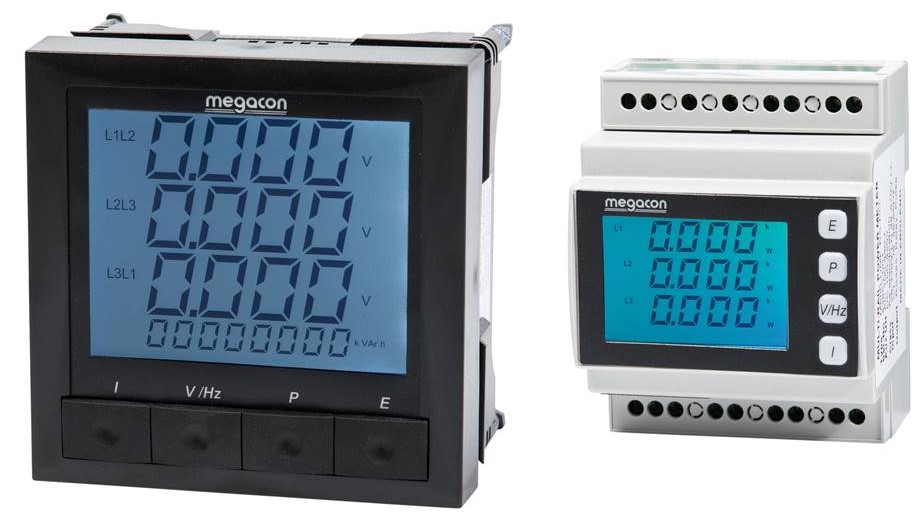 M850-LRC is a unique combination of our popular and user-friendly multi-instrument complete with 3 Rogowskis coils.
The product covers most applications and cable systems and is very easy and quick to install thanks to the Rogowskis coils.
To get accurate measurements, there are 3 verisons for different measurement areas:
up to 500A
up to 2000A
up to 4000A
LCD display with selectable background color. Pulse output and Modbus RS485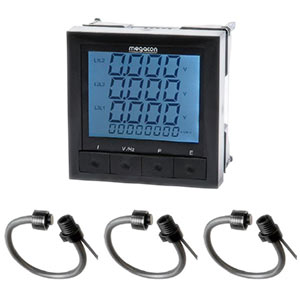 The MA instruments have been designed to monitor, control, store and analyze all electrical variables in a distribution network. All relevant data is displayed and can, if desired, also be printed, stored in the internal RAM and can be transferred to a PC via RS485 (standard).
It is possible to control alarms or strategic loads via digital outputs (two digital outputs are standard). All parameters are displayed on a backlit LCD display. You select the display and programming using five keys on the front panel.
EMA 10H can perform harmonic analysis according to the FFT method up to the 31st harmonic. Together with the Micro-Network Interruption option, the EMA instrument can perform accurate and deep energy analyzes.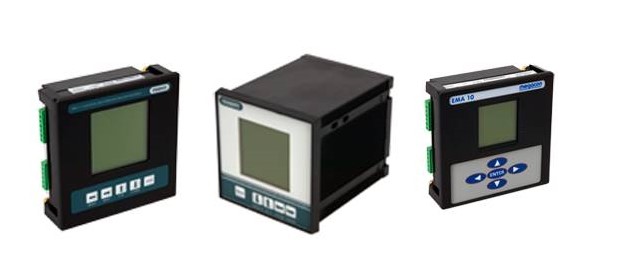 The MM series digital multimeters have been designed to monitor all the electrical variables present in a distribution network. Over thirty electrical parameters can be displayed on the instrument's four LED displays, which together with a simple front panel with the display of electrical quantities gives a logical informative display with a variety of combinations. In addition to the local measurement, the instruments also show the maximum value of the main parameters (max torque / max average 15 min).
Via the serial communication port (RS232 / 485) it is possible to connect several instruments (EMM and EMA series) in order to create a user-friendly central network for measurement. The multimeter EMM replaces all the functions available in voltmeter, ammeter, energy meter, power factor meter, watt meter, heat meter, and frequency meter, collected in an instrument which creates cost savings not only in fewer units but also in installation work.